Financial reports are essentially the 'report card' of how well your operations did or did not do over a period of time. This section of Money Soup will help enlighten you on what financial reports mean, what information you can gain and how to interpret them.


What Are Financial Reports
Financial Reports -- Summaries of Grouped Transaction Activity

Financial reports, such as the balance sheet and the income and expense statement are summary reports which are built from detailed trial balance categories. Various accounts are grouped and totaled. An example might be CASH, which might consist of the total of the cash balances in three separate bank accounts.

You might ask, why not read the trial balance? If your chart of accounts has 345 different classifications, you would have a difficult time getting an overall picture of your company's financial status or operating activity. Also financial reports often provide comparative information such as how the company performed in the same month last year, or how this yearís operations compare to budgeted expectations.


Key Financial Questions
How Do We Read and Interpret Financial Reports?

Do we know how to read a financial report?

If our financial report compares the data of a current period with a column of data about a previous period, or a budget column, we can see the answer to the question, What's the Difference?

Then we ask the question, Why the Difference?

Answers to Why the Difference questions are the keys to really learning what is going on behind the money activity in an organization.

Good accounting reports should identify differences as much as they tell us about current results. Then we can systematically analyze financial results.


Essential Financial Reports
On at least a monthly basis a business manager should obtain and review the following reports:

Balance Sheet, Operations Report, and Cash Activities Report.

Detailed Revenue Report comparing this year's revenue against the same month last year, and the budgeted revenue for this month this year.

Detailed Expense Report comparing this year's expenses against the same month last year, and the budgeted expenses for this month this year.
Aged List of Customers Accounts Receivable.
Aged List of Vendor Accounts Payable.


Did You Have a Profit or Loss?
Profit and Loss Statement -- What Happened with Operations?

The profit and loss statement tells you, in summary form, how your operations did over a period of time. Revenue and expense activities are shown separately, ending with net profit or loss (the "bottom line"). Typically profit and loss statements report activity for a period not greater than 12 months.

There is an example of the Sample Construction Company income statement in the next screen.


Sample Construction Co. P & L

Sample Construction Company - Income Statement

January through November 2017

Revenue
Construction Labor
$ 25,713.75
Construction Materials
26,447.41
Miscellaneous Revenue
2,476.25
Billings of Subcontractors
39,114.25
Total Revenue
93,751.66
Cost of Sales
Cost of Materials
4,095.38
Job Expenses
55,317.10
Total Cost of Sales
59,412.48
Gross Profit
34,339.18
Indirect Expenses
Automobile
184.08
Freight & Delivery
35.00
Insurance
1,350.00
Interest Expense
534.15
Payroll Expenses
15,154.07
Rent
1,200.00
Small Tools
325.00
Utilities
316.96
Total Indirect Expenses
19,099.26
Operating Income
15,239.92
Other Income
105.92
Net Income
$ 15,345.84
Financial Status
Balance Sheet - What's Left?

The balance sheet shows how much cash is in the bank, how much customers still owe you, the cost of your equipment and property, your remaining inventory, how much you still owe creditors, and other unpaid liabilities. The balance sheet is thus a status report of what is owned, and what is owed, with net worth or a net deficit making the difference.


Whatís Your Financial Status
Balance Sheets Tell You What You Own, What You Own, and What You Have Left.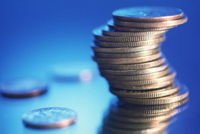 Accounting systems, if you have entered all your money transactions, can tell you how much you own and owe at any point in time. The difference between what you own and what you owe is your net worth. This report is called a Balance Sheet.

Your accounting data base can also tell you how you did financially over a period of time. Did you have a profit or loss? This statement is called an Income and Expense Statement.

Using the previous Widget example, your balance sheet would show the following:


BALANCE SHEET

ASSETS

Cash $3,500

LIABILITIES AND NET WORTH

Net Profit Year to Date $3,500


INCOME AND EXPENSE STATEMENT

Sales of Widgets $10,000

Expenses of Widgets Sold 6,500

Net Profit Year to Date $3,500

We have made these illustrations are extremely simple to present basic accounting concepts in an understandable form. In your real business there would be many more classifications of Balance Sheet (What's Left) and Income and Expense Statement (What Happened) accounts. However, no matter how complex your business or accounting system the concepts of What Happened and What's Left accounts are no different than the above example.


Sample Company Balance Sheet

Sample Construction Company - Balance Sheet

As of November 30, 2017

ASSETS
Current Assets
Cash
$ 63,806.82
Accounts Receivable
60,135.79
Inventory
3,314.62
Total Current Assets
127,257.23
Truck, at cost
33,750.00
Depreciation to Date
(3,000.00)
Net Book Value Truck
30,750.00
TOTAL ASSETS
$158,007.23
LIABILITIES & EQUITY
Current Liabilities
Accounts Payable
55,690.00
Payroll Liabilities
5,553.37
Sales Tax Payable
1,469.30
Total Current Liabilities
62,712.67
Long Term Liabilities
Note Payable
18,440.83
Truck Loan
16,750.00
Total Long Term Liabilities
35,190.83
Total Liabilities
97,903.50
Owner's Equity
Owner's Contribution
9,000.00
Retained Earnings
35,727.89
Net Income
15,375.84
Total Equity
60,103.73
TOTAL LIABILITIES & EQUITY
$158,007.23
What Happened to the Cash?
The cash activity statement, which differs from a statement of operations,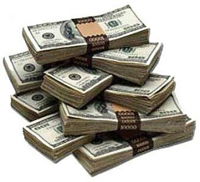 shows in summary form how moneys were received and spent over a selected fiscal period. This is a systematic analysis of your checkbooks.

For example, cash deposits include cash sales, payments of customer receivables, but also money borrowed, loans repaid and other transactions that are not shown in the Profit and Loss Statement.


Why Budgets
A powerful way to track your financial progress is to use a budget to see whether things are going well as you planned.

You can report Actual Results versus Budgeted Expectations in a Statement of Operations by showing budgeted amounts in one column and actual results in a separate column. In a third column you calculate the difference. Budget versus Actual Analysis is one of the most powerful tools available to managers.